This past weekend I was invited to attend the Pret a Porter Paris exhibition. The exhibition is an enormous gathering of clothing, shoes, and accessories companies and designers who meet in one place to show off their goods to buyers from stores. Only buyers can place orders, and you can't purchase anything at the show so for the public it's really more of a up to date fashion museum where touching and trying on is discouraged. Despite not being able to buy there were plenty of great designers there to oooh and aww over.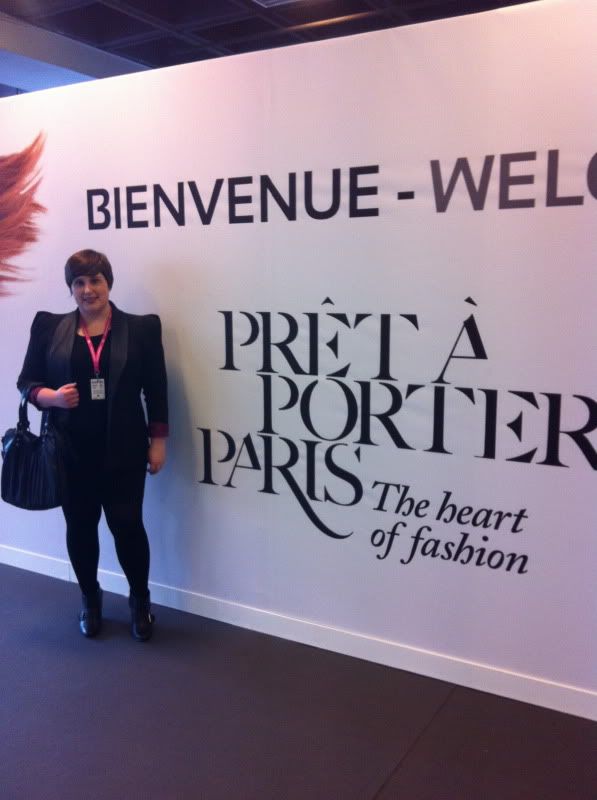 I wore my BigBeauty (For Taillisime/LaRedoute) Smoking blazer, a black short sleeve shirt from Evans, stretch mini skirt from H&M, Spanx tights, New Look black buckle booties and a black LaRedoute handbag.
I was super excited to see one of my newest brand discoveries - Paz Torras. Over the winter break I bought a new winter coat made by Paz Torras and I am in love with it. Once I get my real camera working I will share it with you, I promise. It's hard to tell from my photo, and to be honest I didn't think the display items they had out were enormously exciting but this company really does make beautiful pieces. My winter jacket is so well cut and comfortable. and it flatters my shape. I was hoping to be able to tell you what size they go up to but their site lacks in information. If I come across it, I will update this, but definitely check it out.
The show was lacking in plus size apparel, but I did see some great accessories and leather goods! For some of my favourites, I am going to do specific posts on them so I can actually show you all the neat stuff they have to offer so stay tuned. In the mean time, don't forget, it's the London Plus Blogger meet this Saturday! I can't wait, I am bursting with excitement, it's not even fit. I will have plenty of updates for you soon with photos of the weekend and all that good stuff.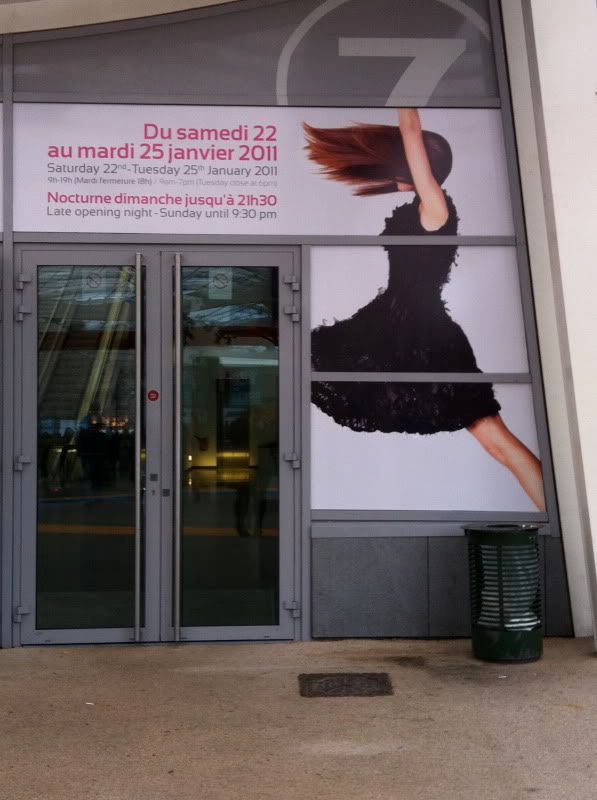 Until then happy weekend everyone!